So my car developed a slight misfire under load at the last track event. Only happened on the last couple sessions so I didn't think much of it. Ordered some new spark plugs thinking its just spark plugs. When I pulled the spark plugs they look like this: Cylinder 1 is the bad one, other 3 look normal. They have about 7-8K miles, 3 track days and rest street miles. They are NGK Copper plugs. Was running ~10psi of boost (stock S14 T28) at the track day and water temp stabilized around 210F coming out of the engine (never went above 215), and A/F ratios were low 11s.
Car runs fine with new spark plugs but Cylinder 1 now has low compression. Based on a leak down test, it seems like it is piston rings, air escaping into the crankcase. Probably going to do a rebuild but just trying to figure out what went wrong.
Only thing I can think of is a bad injector causing that 1 cylinder to run lean.
Could it have something to do with the ignition coils?
Thoughts?
[IMG]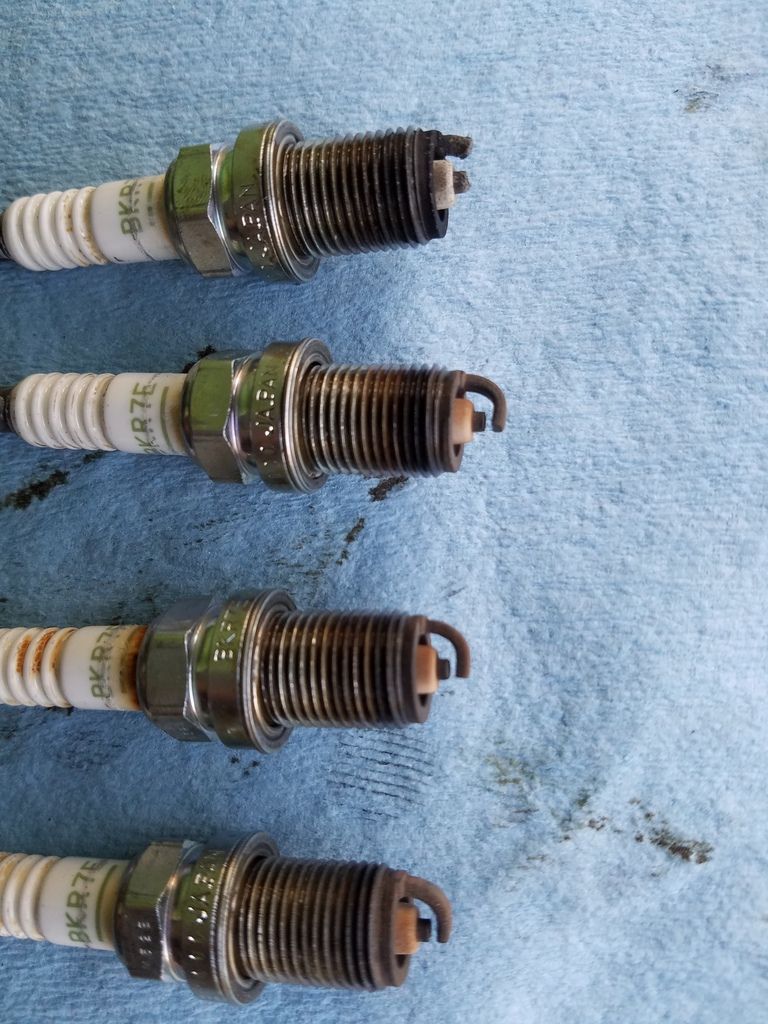 [/IMG]
On a side note, here are a few laps from this event:
https://www.youtube.com/watch?v=8_7VwkmtBto