The time has come to sell my pride and joy. Most of you know about it from the forum threads but below is the information. Let me know if there are any questions.
For sale is a 1993 Nissan 240sx S13 Hatchback (FL car, no rust and no accidents) racecar with an LS1 engine. Currently it is set up for NASA Time Trials TT3 class; 2800lbs (w/ 160lb driver, full tank of fuel and 50lbs of ballast) and 300whp w/ pedal stop. W/o pedal stop makes 365whp. Runs on 93 octane pump gas. Can be run in ST3 or ST2 (w/o pedal stop and ballast). Car has been featured in Sport Compact Car and Modified magazines. Car has best of everything and been meticulously maintained. Please call/text (330-461-2093) or email me (rdsmtq@gmail.com) if you have any questions. Thank you. Rob
TT3 Lap Times
Mid-OH Club Course - 1:35.9.
https://vimeo.com/180610525
Mid-OH Pro course - 1:34.1
Watkins Glen - 2.04.1
https://vimeo.com/184358285
Engine/Drivetrain
- Complete Fueled Racing Conversion Kit
- LS1 (out of 2004 GTO, LS6 block, ATI damper, Katech tensioner, rocker arms w/ trunion kit)
- Griffin radiator
- Mocal oil cooler
- Power steering cooler
- T56 (out of 2004 GTO)
- 3.54 FD with OS Giken LSD
Chassis
- Adjustable coilovers with Eibach springs
- S14 front knuckle (larger wheel bearing)
- Tein spherical bearing tension rod
- Tein tie rod
- Sikky 32mm hollow front sway bar
- Whiteline 22mm solid rear swar bar
- Rear SPL Titanium adjustable spherical bearing camber, tie rod and traction arms
Brakes
- Front - Wilwood 6-piston calipers
- Rear – Wilwood 4-pistion calipers
- Tilton proportioning valve for rear brakes
Interior /Safety Equipment
- 6-pt cage with Nascar bars on both sides
- Fire suppression system
- Handheld fire extinguisher
- 3-qt Accusump
- Sparco Evo seat
- Sparco harness
- Side and center nets
- Oil temp, oil pressure and water temp gauges
Exterior/Aero
- Greddy Rocket Bunny kit (Front bumper from kit not installed but included with car)
- Fiberglass vented hood
- APR GTC-300 67" wing
- Custom front splitter
- Carbon fiber rear hatch w/ lexan
Wheels
- 18x10 Forgestar F14
$24500 OBO
$20K price reduced
Also have an open aluminum trailer available and can work out a package deal.
http://www.racingjunk.com/Open-Car-T...Tire-Rack.html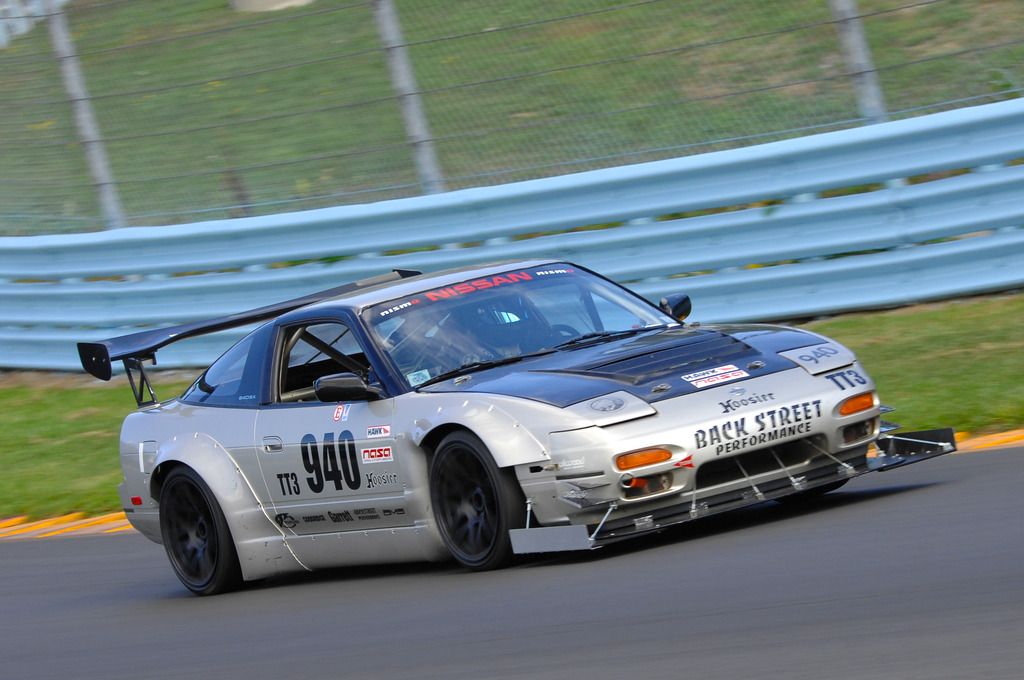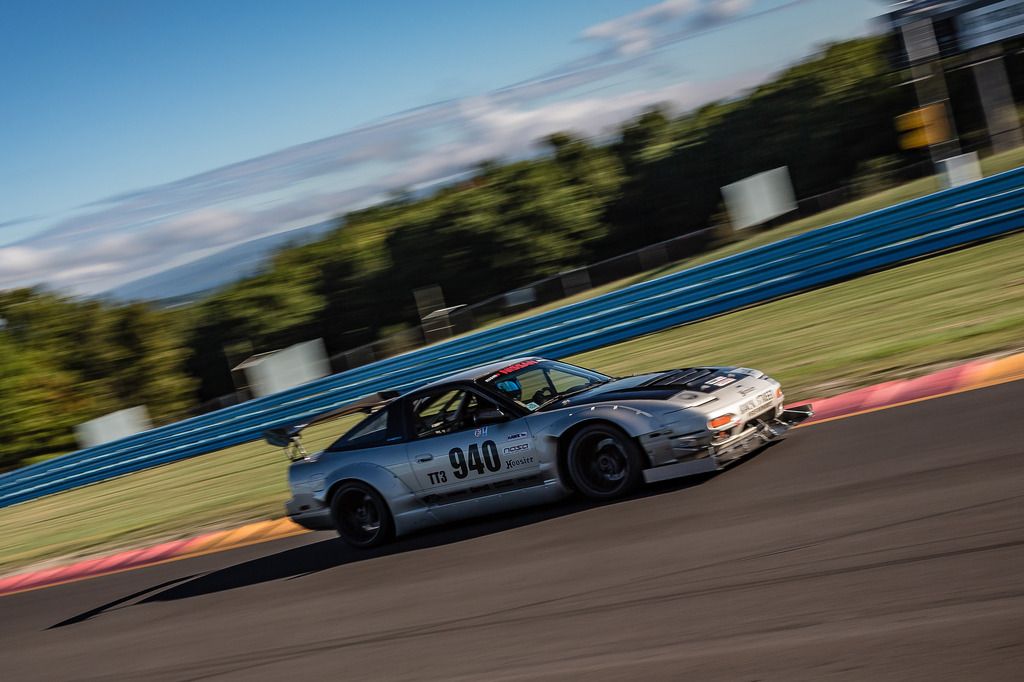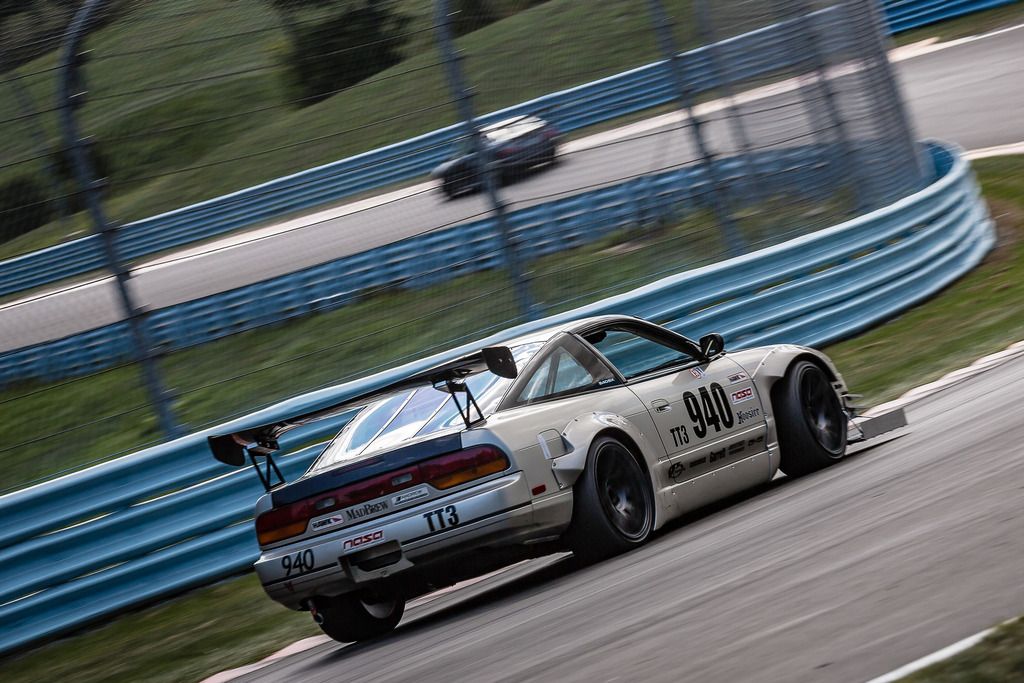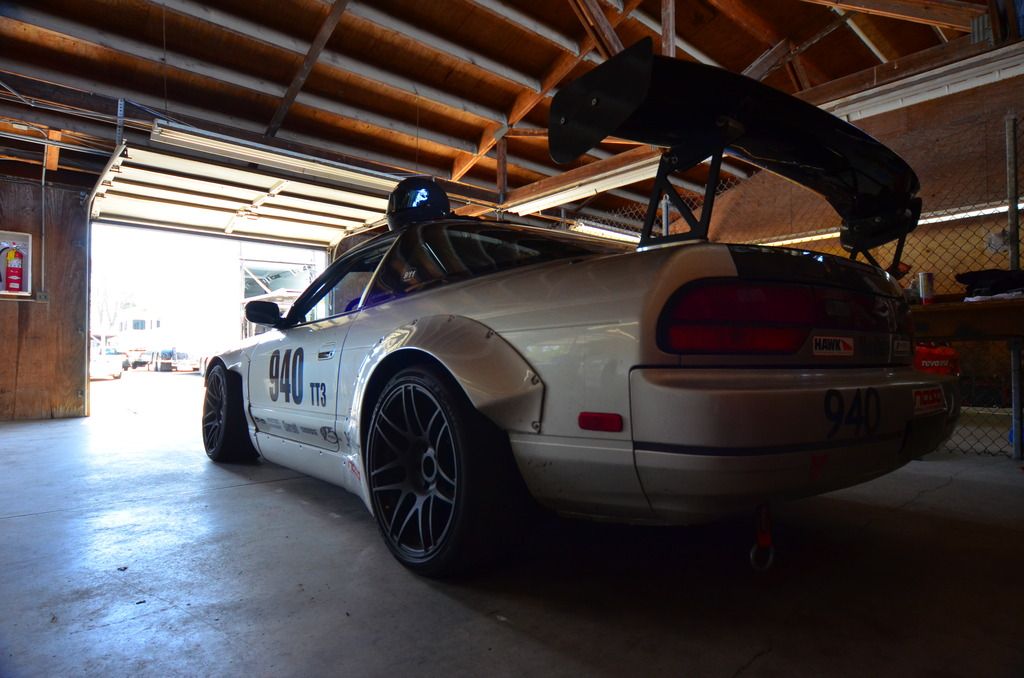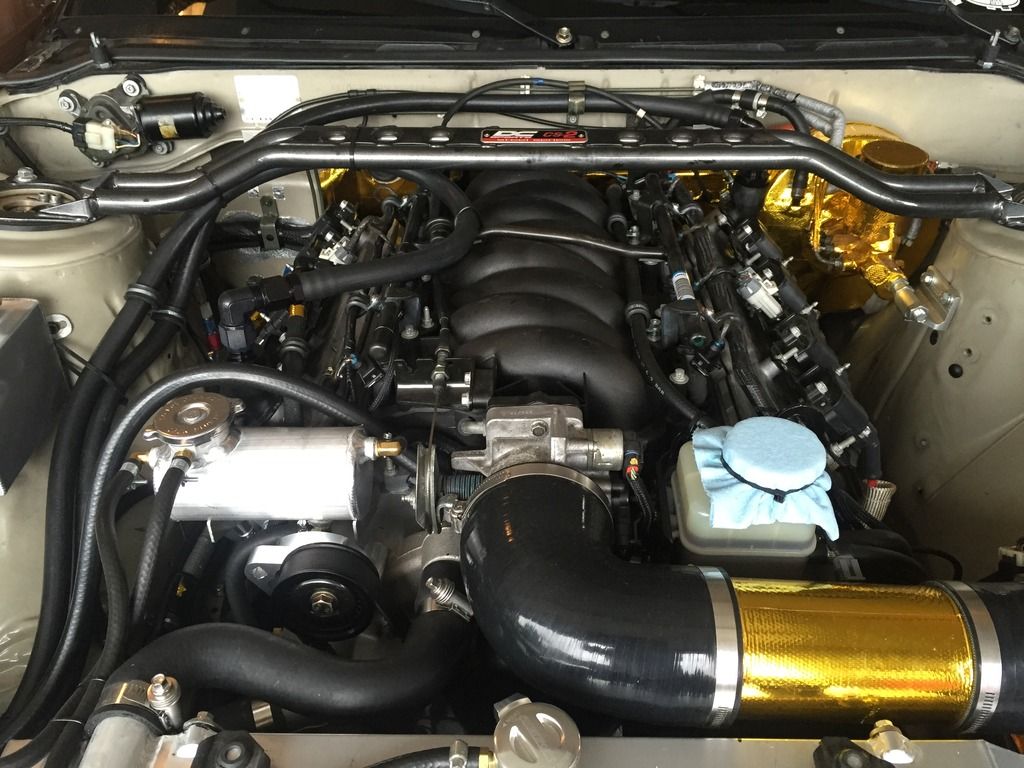 Keywords: NASA, SCCA, RACING, RACECAR, RACE CAR, GT, ST, TT, TIME, TRAILS, ATTACK, REDLINE, AUTOCROSS, DRIFTING, 240SX, S13, S14, NISSAN, TRACK, DAY, LAPPING, HPDE