Selling a few parts from the changeover from my S13 to my S14 this winter. Located in Gilbert, AZ for anyone who'd like to pick up. All shipped prices are for 48 states. Anything else is extra. I use FedEx with tracking and insurance included.
First are two rear suspension link sets. Only reason why I'm selling is because I upgraded to SPL, as SPL fit my needs better than these parts. Nothing is wrong with them at all.
First off is a set of almost brand new Voodoo13 Traction Arms. They were used for a total of about 500 miles. Bearings are solid and only a little wear on the brackets and spacers from installation.
$120 Picked Up / $130 Shipped + Paypal Fees
Other set are PBM RUCA's (Rear Camber) that I powder-coated a nice dark metallic gray to match my subframe. I bought these used originally and put about 500 miles on them myself. Bearings are solid. Adjustment hardware has some wear from their previous life, but function fine.
$190 Picked Up / $205 Shipped + Paypal Fees
SOLD!!!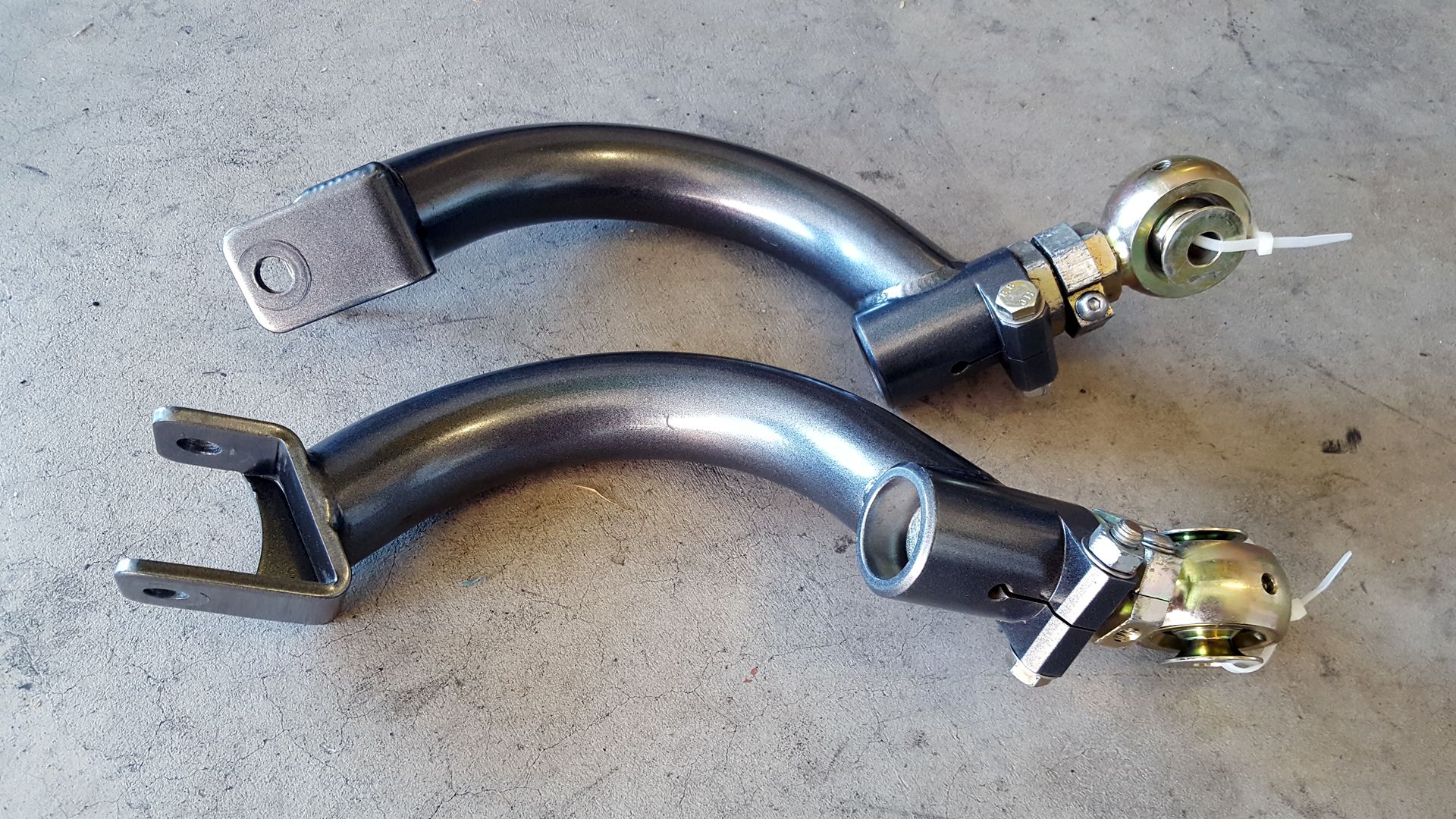 Next is an ACT Street-lite Flywheel for an S13/S14 SR20DET. Has some heat scoring as it's used, but it's never been resurfaced, so do a resurface and you are good to go. There are zero cracks in it. I'd keep it, but I upgraded to a twin disk.
$220 Picked Up / $245 Shipped + Paypal Fees
SOLD!!!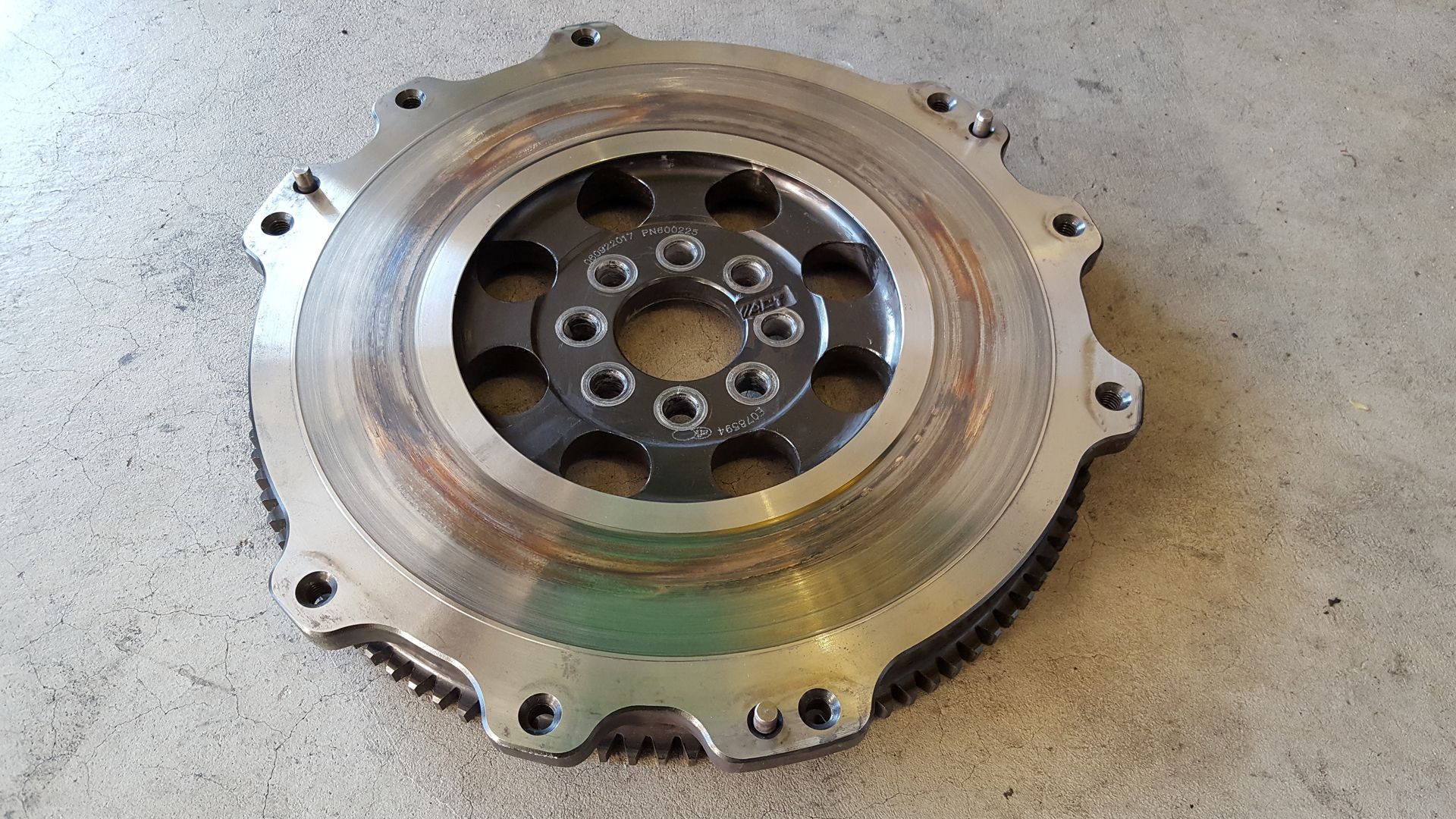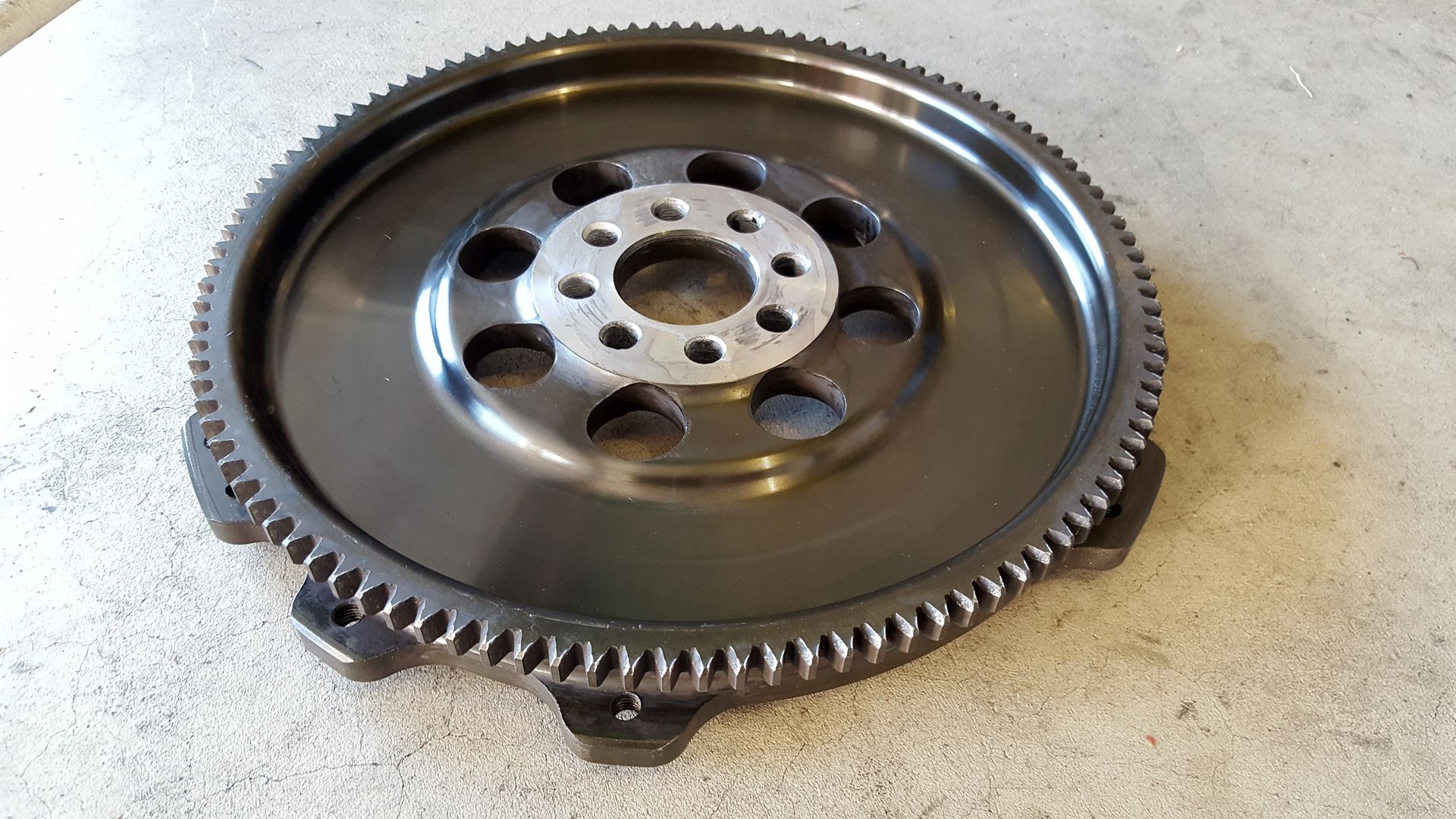 Since I have an S14 now rather than an S13, I am selling my JDM Cluster.
The speedometer has been modified to read in MPH!
It read about 4-5mph fast (could also been my larger tires as well, I never tried it with stock tires). Everything works great on it. The needles are clear as well, not yellowish like a lot of old clusters. I removed the LEDs that I had in the main three and clock bulb sockets, so you'll need bulbs (used them on my S14).
$100 Picked Up / $120 Shipped + Paypal Fees
SOLD!!!
Another part that I no longer need from the chassis switch is my S13 SR20 Koyo Radiator. It's used obviously, but works great with no leaks or major damage. It's a bit dirty at the moment, but otherwise in great shape. Has some minor fin bending from installation and such, but nothing major. I have my new S14 Koyo box to ship it in, so I will ship this, but I will require an address for an accurate shipping quote.
$180 Picked Up / $180 + Shipping + Paypal Fees
SOLD!!!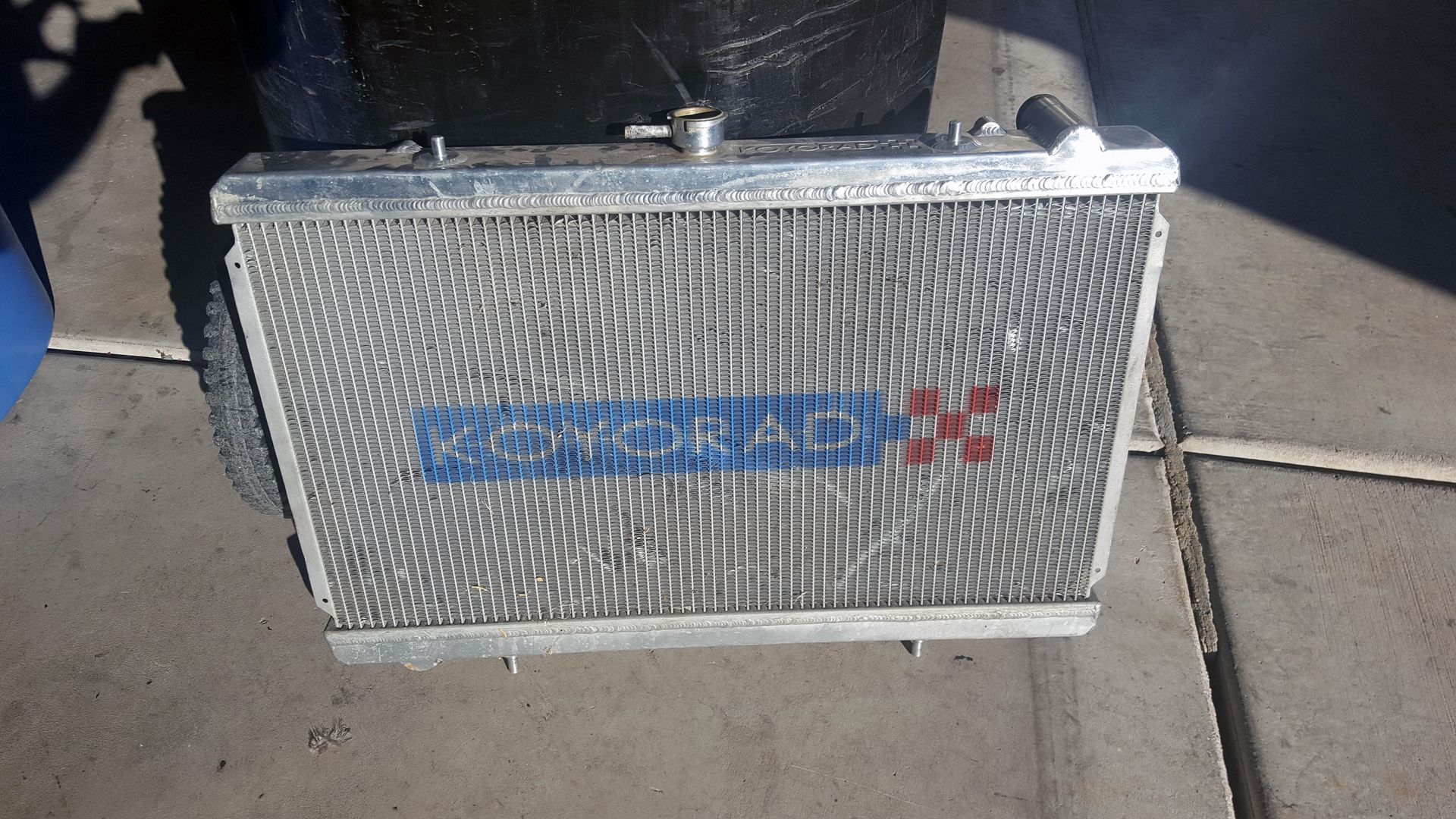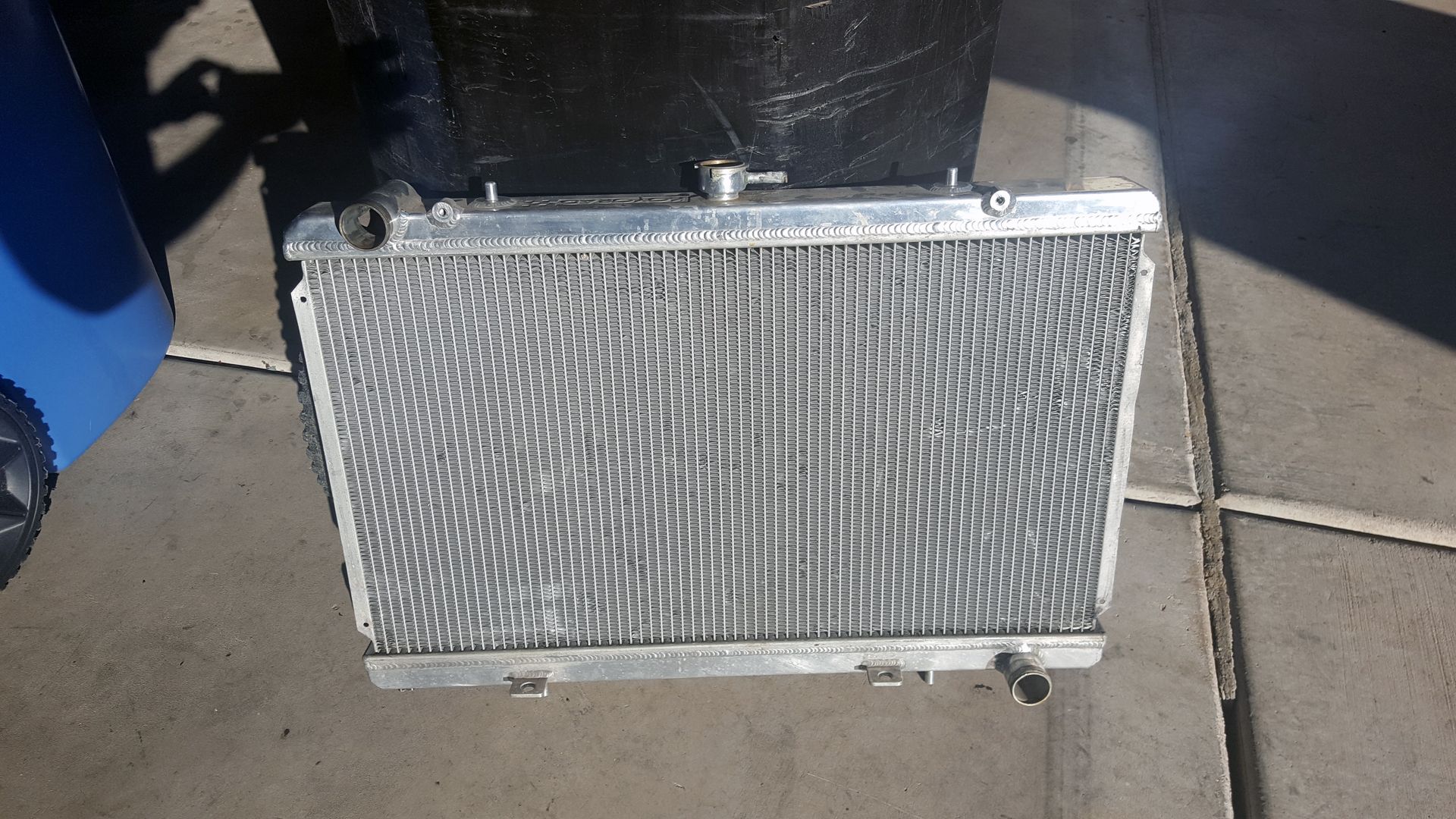 Last is a set of altima fans with a modified shroud. These are dirty but work awesome. Never had an issue with these, even in the desert heat at the track! Shroud was cut to fit my S13, and the upper right side is a bit broken, HOWEVER, I do have a dirty but complete extra shroud that has never been modified that I'll include with an extra backup replacement fan (not pictured). I don't want to ship these, as the cost is not really worth it.
$50 Picked Up for everything
SOLD!!!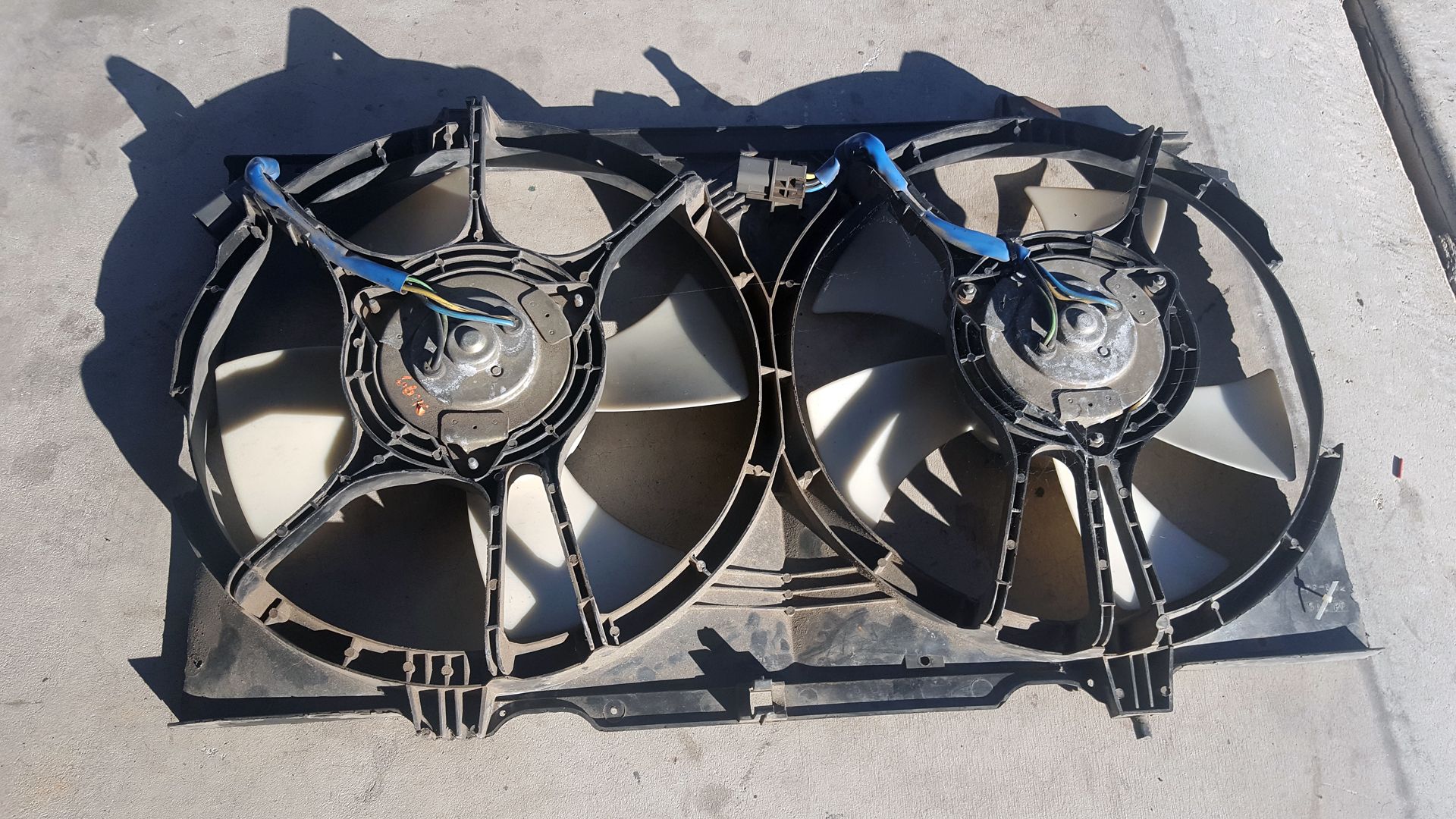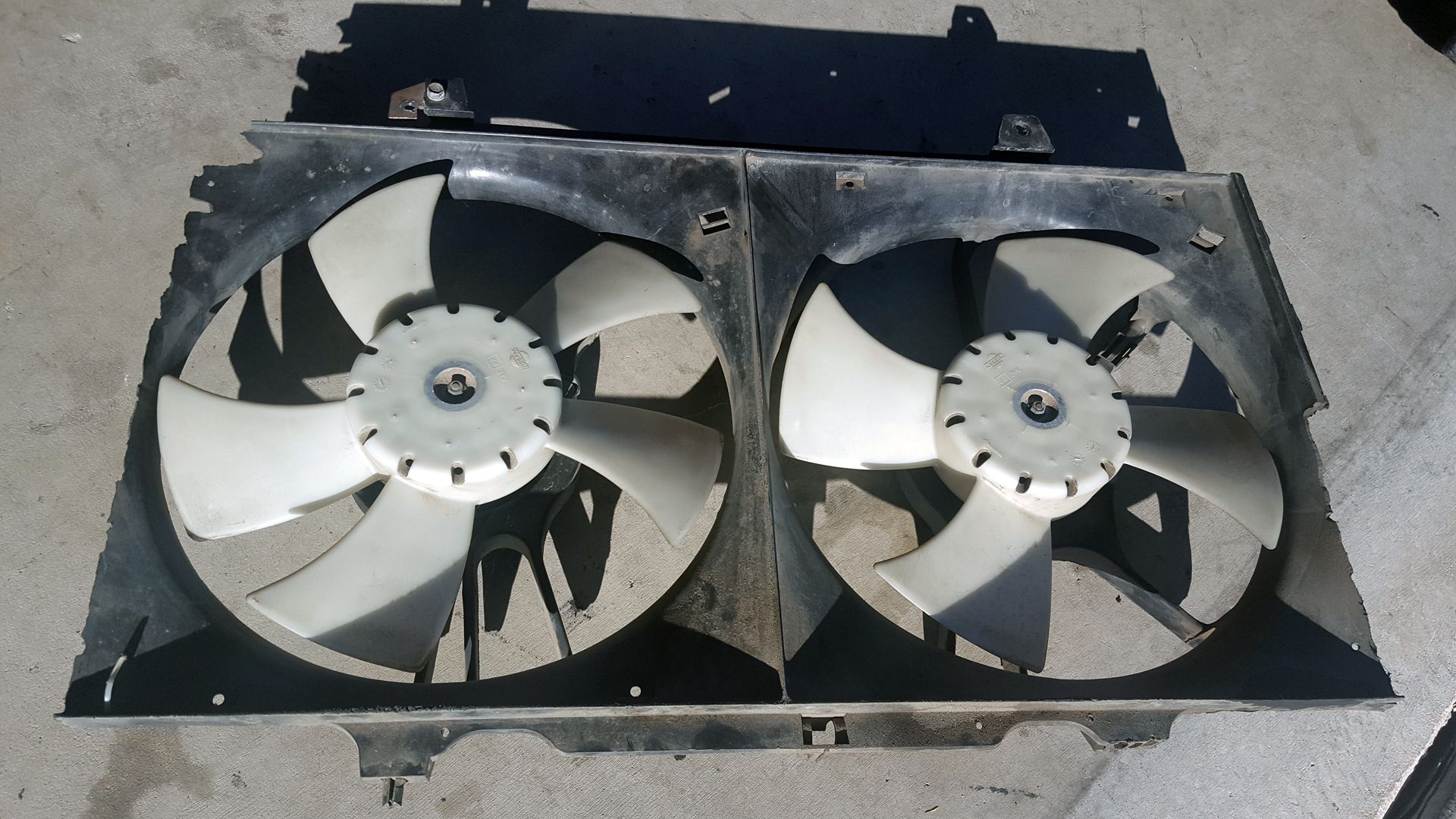 I may add more parts to this thread as I go through inventory in my garage.