Hi gang.....
Been lurking the past year, but not been overly active with the SM racecar, as I've been busy rebuilding my life (new job last year) and getting ready to rebuild my house. (been hard not having my shop for the past 3 years, but plans to move and rebuild were cancelled as wife was happy in our location, and new job is only 5 minutes drive away, so our plan of attack has been to renovate in our existing location.
Been still racing the past few years, but keeping things simple and cheap and been racing an STS Honda CRX I built a few years back - which is cheap to run, and can pax out in the top 5 locally on a regular basis. Plus relearning FWD was a goal of mine after racing for 33 years. (it actually has improved my driving skill a LOT, and am happy I've taken on a FWD project - more to post on the Honda stuff I'm playing with)
SM Battle Coupe has been untouched - but not forgotten. I'll let Jason finish off his build in the next few years before I return with new driveline and improvements. (Sadly, I knew right away after bringing my car to Nationals in 2011 that I was out gunned and needed a LOT of improvements. VET head was found, but due to poor financial situation for a few years - I stopped working on the car. sold off a lot of extra parts and equipment to survive and feed the family/mortgage so I opted to take a break from what seemed a never-ending cycle of feeding money and time into the car.
Fast foward to 2015, and we have been planning a complete house rebuild, complete with 6+ car garage/shop attached to the house which will be housing 3 hoists and all of my shop equipment. (2 - 4 post hoists, scissor lift, alignment rack, tire machine and balancer, tig and mig welders, lathe, etc.... - all of the needed stuff to return to building and racing the cars. House build starts hopefully mid to end of April and will likely take a few years for final completion, but will be hopefully be able to get back into work on the projects by end of summer.
SO.....in the meantime, I've culled down my projects and fleet (I actually only have ONE 240SX now....... as I've sold all the other cars and just sold my Vert a few weeks ago) but as an idiot that I am..... I just purchased this:
1984 Van Diemen Formula Ford.
I've been in the search for a Formula Ford now since 2011, and finally pulled the trigger on this one after passing on at least 3 or 4 others. Car will run mainly Auto-x in C Modified, but I also want to run Hillclimbs and some time attack stuff in it.
I don't have the car yet..... as it's in transit from Illinois, but should have it in the trailer by Friday. I hope to run it in the PNW this year in both Pro and Regional events at Packwood.
Running costs on FF's are stupidly cheap.....one set of tires per season, AV gas or 94, engines last 10 hours (which is thousands and thousands of auto-x runs), and this car had all the updates on it...... rebuilt Hewland gearbox with upgraded aluminum housing, Koni 2812's, aluminum head, 3 sets of wheels etc so I hope to learn more about vehicle dynamics and have a fun, fast racecar. Plus as a bonus, as long as you maintain them, - they only increase in value every year.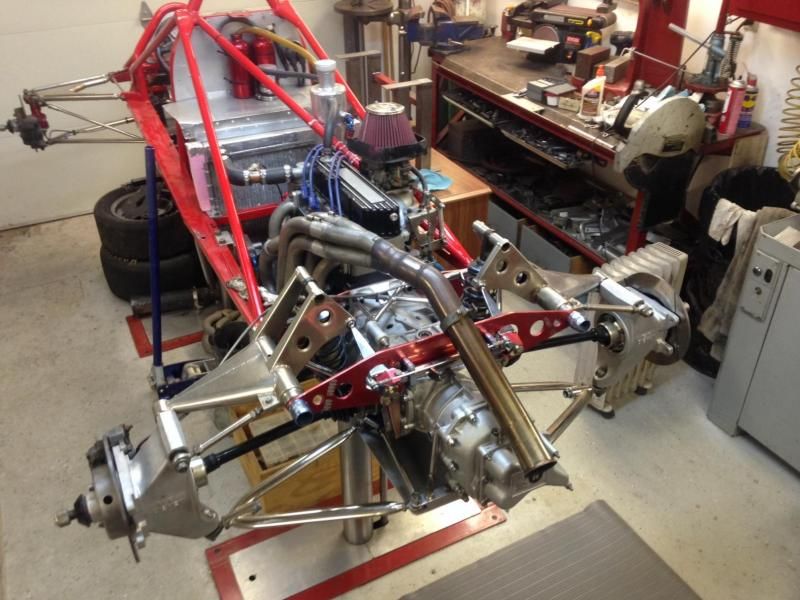 Not gonna abandon my Nissan routes guys, as the first project I have on slate is to finish piecing back together the tube frame 510 - which is about 85% completed and parts bought for it... Have 3 sets of Panasports, Quaife sequential gearbox, new fuel system, fresh dry sumped L18 motor ready to go back in.........
Not sure how much I'll road race the 510 but at least I can play with it at track events (fun, fast car to chase down GT3's and McLaren's I teach at track days)
Then next will be the Street Mod car as time and money permits.
I also have my 240Z project on hold, along with a K24 powered CRX project we started.
So, I'm still alive and kicking - just been doing other "grown up" stuff other than playing with the 240.
Oh...and I'll keep you updated on the house rebuild as that's gonna be the expensive part of my life in the next few years......
don