Little update on the xcessive kit; I was playing with my car today and decided that I didn't want the transmission solid mounted anymore. So having the parts to put the poly-urethane mount I had laying around I got to work putting it in. After bolting the mount to the cross member I grabbed the spaces for the xcessive kit to move the cross member the correct distance away from the chassis, but things didn't go so well after that.
Here are some pictures of the bolt with a washer, the mount and the spacer slid over, and how proud the bolt sits of the spacer.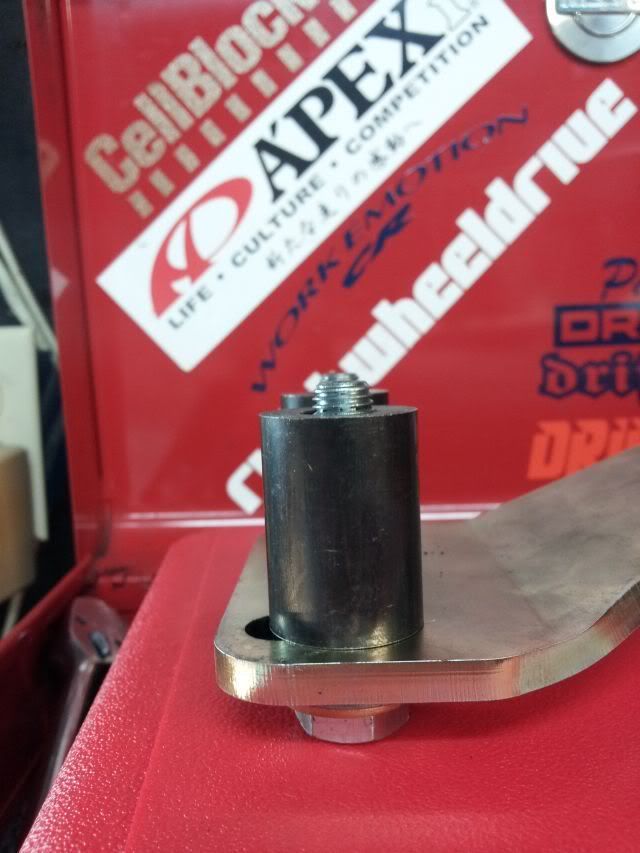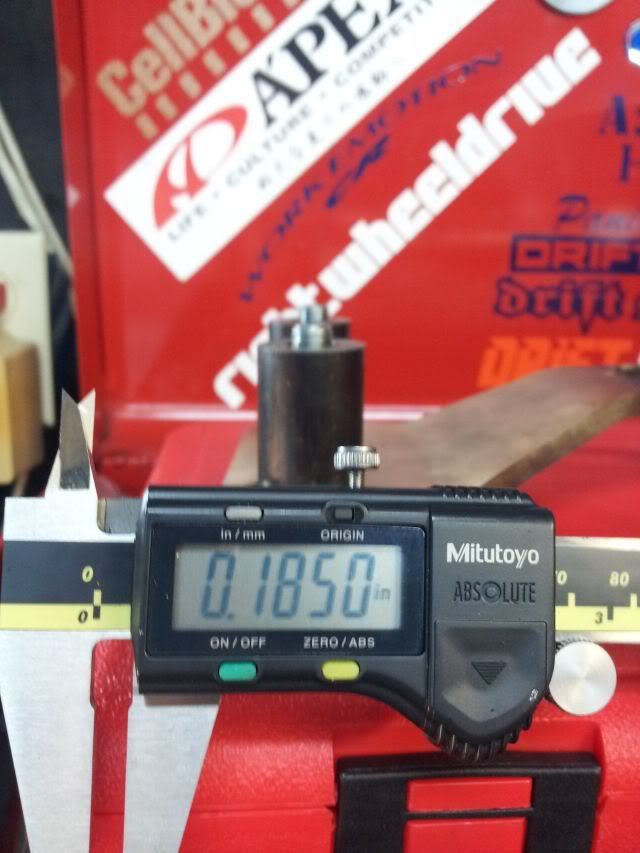 And here is the stock bolt through the stock s13 transmission cross memeber.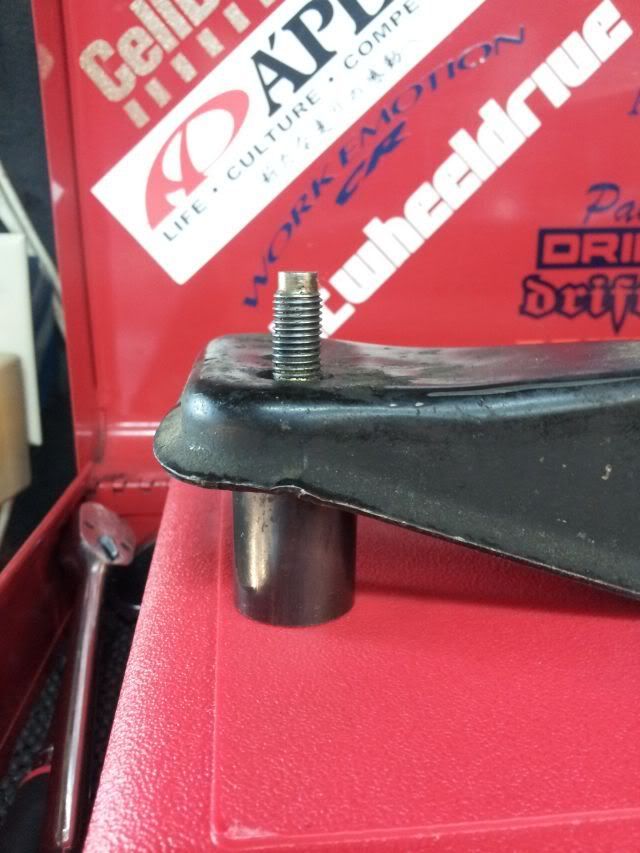 This measurement is to the top of the threads, not the very top of the bolt.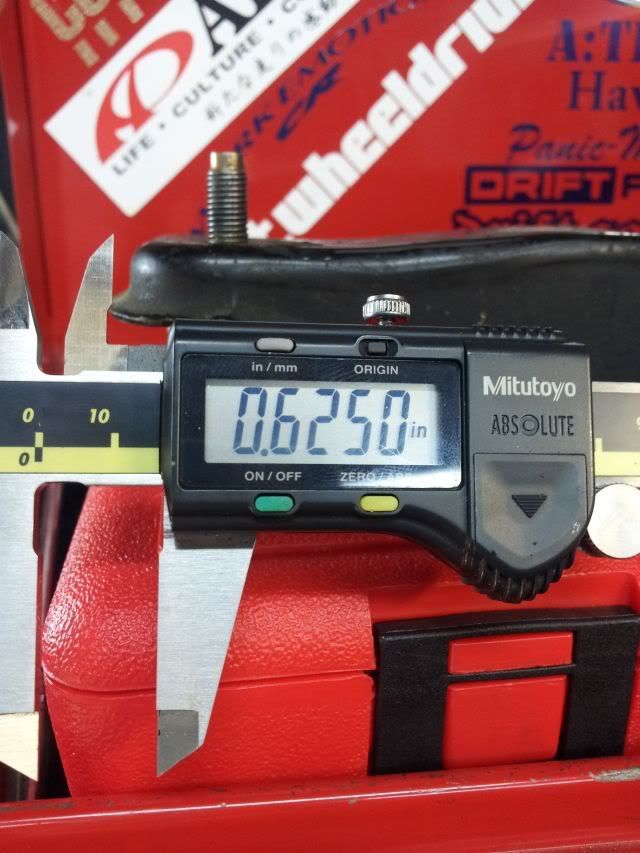 The other thing I noticed was the spacers aren't consistent in length either.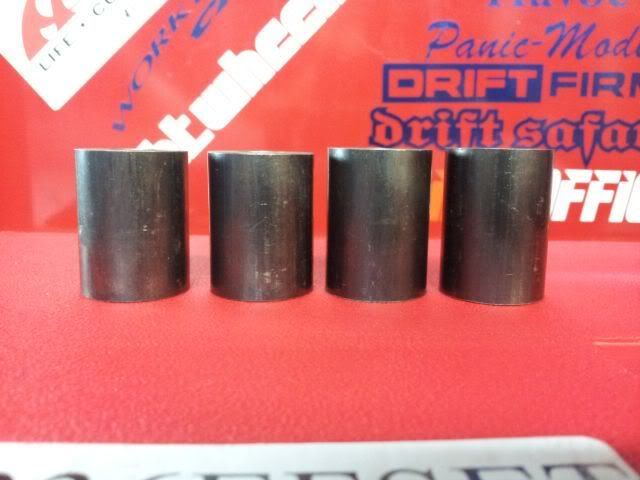 Granted, like I said earlier, I purchased the kit second hand. So I can't be certain that these are in fact the spacers that come with the xcessive kit, but I got the kit from a trust worthy source.
All in all its a pretty simple fix; the bolts that come with the kit have an under head length of 1.996", so buying some 10mmx1.25 bolts with an under head length of 2.500" will let you run a decent thickness washer while still having enough thread engagement in the chassis.